CRNI Exam Preparation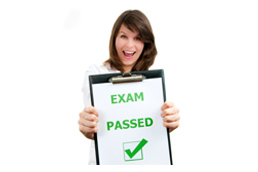 Our CRNI® Exam Prep course has been assisting nurses to successfully pass the CRNI® Exam for over 20 years.
This well-known program (CRNI® Exam Preparation course) created and presented by Kay Coulter, CRNI®, VA-BC™, is specifically designed to help focus your study efforts and to clarify challenging concepts and major exam points, as you prepare to sit for this national infusion certification (CRNI®) exam. It covers advanced topics in I.V. Therapy and is also appropriate for nurses who want to gain in-depth knowledge of current evidence-based I.V. therapy practice.
Topics Include…
Foundations of Practice
Quality Assurance
Fluids & Electrolytes
Infection Control
Special Patients
Transfusion Therapy
Parenteral Nutrition
Technology & Application
Chemotherapy
Pharmacology
Test Taking Strategies
A 200-page workbook
Class Schedule – CRNI®
Location: Mease Dunedin Hospital Address: 601 Main Street, Dunedin,Florida 34698 Time: 9 a.m. - 5:00 p.m. Contact Hours: 21 Hosted…
Frequently Asked Questions
Q. What is the pass rate?
90% of the nurses who attended one of our CRNI® Review Seminars (2001-2012) passed the exam on their first attempt.
Q. Will this program adequately prepare me to take the CRNI® Exam?
97% of the nurses who attended one of our CRNI® Review Seminars (in 2012) would encourage others to attend as well.
Q. When were the CRNI® Review Exam Preparation Materials last updated?
We review and update the program content as needed on an annual basis. Our program does encompass the latest INS Standards of Practice that were released in January 2016.
Additional Resources