About Infusion Knowledge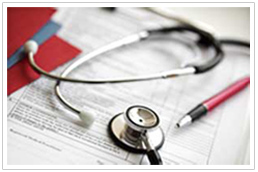 Infusion Knowledge, Inc. is a comprehensive I.V. Therapy education and consulting company.  We provide education, precepting and consulting for all aspects of Infusion Therapy.
All of our Associate Instructors and Consultants possess the CRNI® and/or VA-BC™ credential, or are in the process of obtaining their certification.  They are practicing infusion nurses who work in a variety of care settings, as we feel this is vital in providing the most current instruction of the highest quality.
We offer live classes and seminars, as well as online courses and home study.
Our topics include:
CRNI® Review (CRNI Exam Preparation)
VA-BC™ Review (VA-BC Exam Preparation)
Implanted Venous Port Access
IV Therapy Education
Peripheral Venipuncture Education
PICC-Midline Qualification (PICC Certification)
And much more!
Additionally, we are available for contracted onsite presentations, customized for your individual practice needs.
We provide highly qualified consultants for a wide range of infusion therapy-related issues such as:
Review of existing facility infusion therapy policy & procedures
Establishing new facility infusion therapy policy & procedures
Project development
Promoting national infusion certified Nursing staff