Who's Who at Infusion Knowledge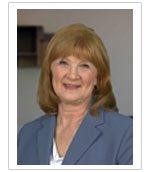 Kay Coulter, RN, CRNI®, VA-BC™
Owner, Principal Instructor & Legal Nurse Consultant
Kay is a nationally recognized infusion therapy clinician who has over 35 years of experience related to the specialty practice of infusion therapy. She has dedicated numerous years providing I.V. therapy-related education and consulting to all levels of healthcare providers, institutions and organizations. Kay is the Co-founder, Executive Director and Principal Instructor for Infusion Knowledge, Inc. where she presents on all aspects of I.V. Therapy Education, Infusion-Related Legal Issues and PICC Qualification. She personally created the well-known CRNI® Review Program, which has been assisting nurses to successfully pass the CRNI® Exam for over 20 years; and most recently the VA-BC™ Exam Review Program. Kay is qualified as a Legal Nurse Consultant and has been retained as an expert witness for clinical infusion therapy legal matters. Publications of her work have appeared in the Journal of Intravenous Nursing, Home Infusion Therapy Management, INS Newsline, and Vital Signs. Kay has contributed to books on I.V. techniques, including Expert Rapid Response and Handbook of Infusion Therapy; and served as a Technical Editor for the book titled IV Therapy for Dummies. In 2016 she co-authored the Study Guide for Vascular Access Certification.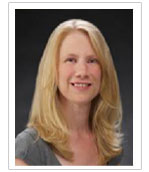 Christina Coulter, MN, ANP-BC, ARNP
Advisory Board
Christina graduated from the University of South Florida with a Bachelor of Arts in Psychology in 2001 and a subsequent BA in Gerontology. She spent 7 years working in a variety of areas with older adults; including adult protective services, community care management, mental health, elder law, and private home-care management. She received her BSN in 2009 and her Masters of Nursing in 2011 from the University of Washington. Christina maintains an active internal medicine practice in Seattle, Washington and is currently working towards her PhD in Nursing Science at the University of Washington.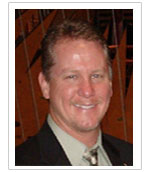 Bill Miller, RN, BSN, CRNI®, VA-BC™
Associate Instructor & Clinical Preceptor
Bill has practiced nursing for over 17 years in a variety of settings including hospitals and long term care facilities. Initially practicing in the RN float pool gaining firsthand knowledge and experience in various nursing units, Bill developed his passion for Vascular Access and Infusion Therapy and has been specializing in this field for over 15 years. He is a practicing clinician working as a Charge RN on the Venous Access Services team for Florida Hospital. He has mentored and trained numerous nurses in I.V. access, PICC/Midline insertion, maintenance & care. He is a member of INS, AVA, and APIC and served as President of the Central Florida Chapter of INS in 2013-2014. He has his Bachelor's Degree in Nursing, is a Certified Registered Nurse in Infusion (CRNI®), and is Vascular Access-Board Certified (VA-BC™). Bill has been an Associate Instructor and Clinical Preceptor for Infusion Knowledge, Inc. since 2009 and is a personable and knowledgeable instructor who leads by example and is well received by his students. His experience and qualifications also include clinical and technical consulting, product education and implementation, infection prevention, guest speaking, legal consulting, and he served as a Technical Editor for the book titled I.V. Therapy for Dummies.

Carol Van Buren, RN, VA-BC™
Associate Instructor & Clinical Preceptor
Jenny Davis, BA
Director of Operations